Halloween is the time of year when we can unleash our inner creativity and transform into anyone or anything we desire. If you're a fan of both fashion and Halloween, then you're in luck! In this blog, we'll explore some spooky and stylish Halloween Costume ideas inspired by iconic leather jackets.
The Spirit of Halloween
Halloween brings an air of anticipation and excitement as neighborhoods are adorned with eerie decorations, carved pumpkins illuminate doorsteps, and people of all ages transform into their favorite characters. It's a time to escape the ordinary and delve into the world of fantasy and make-believe. The atmosphere is charged with anticipation, and every costume and decoration tells a story, a little piece of the person behind it.
Leather Jackets: The Perfect Costume Component
Leather jackets, with their iconic and timeless appeal, make for an excellent starting point for Halloween Costumes. They're versatile enough to be incorporated into a wide range of costume ideas, from classic rebels to gothic vampires, and they add an unmistakable edge to your ensemble. You don't need a cape to be a superhero this Halloween – a leather jacket will do just fine. Create your superhero persona, add some leather elements, and accessorize with a mask or distinctive headpiece. Your unique take on the superhero costume will make you the talk of the party. Whether you're planning to heist the night, save the world, or embrace your inner antihero, these costume ideas will surely make you the star of the Halloween party.
Money Heist Costume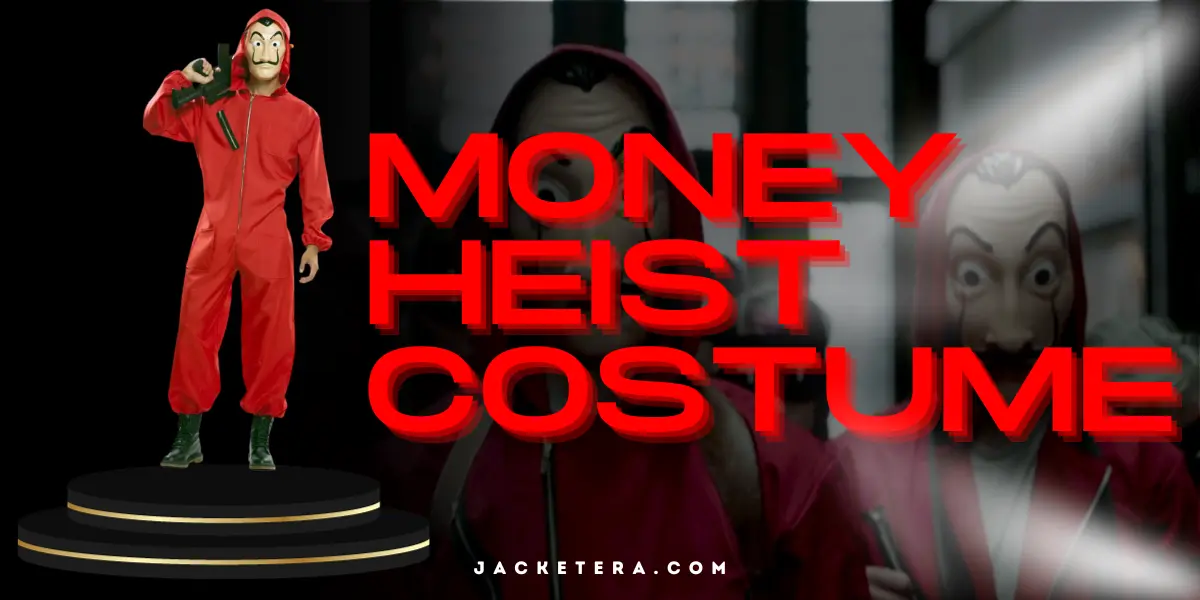 "La Casa de Papel," or "Money Heist," has taken the world by storm with its thrilling storyline and iconic red jumpsuits and Dali masks. If you want to stand out as a member of the gang, consider the Money Heist Costume with a twist. Opt for a leather jacket inspired by the character Berlin. With his charismatic yet enigmatic personality, Berlin's outfit is perfect for an unforgettable Halloween look. Complete your costume with the signature Dali mask, a pair of black gloves, and red overalls to bring the heist to life.
Captain America Jacket
For fans of the Marvel Cinematic Universe, dressing up as Captain America is a timeless and patriotic choice. Steve Rogers' iconic red, white, and blue leather jacket is a stylish and superhero-inspired Halloween option. You can easily recreate this look with a Captain America-themed leather jacket, a blue shirt, and a shield. Whether you're Team Cap or just a fan of the character, this Captain America Jacket will have you feeling like a true Avenger.
Spiderman Jacket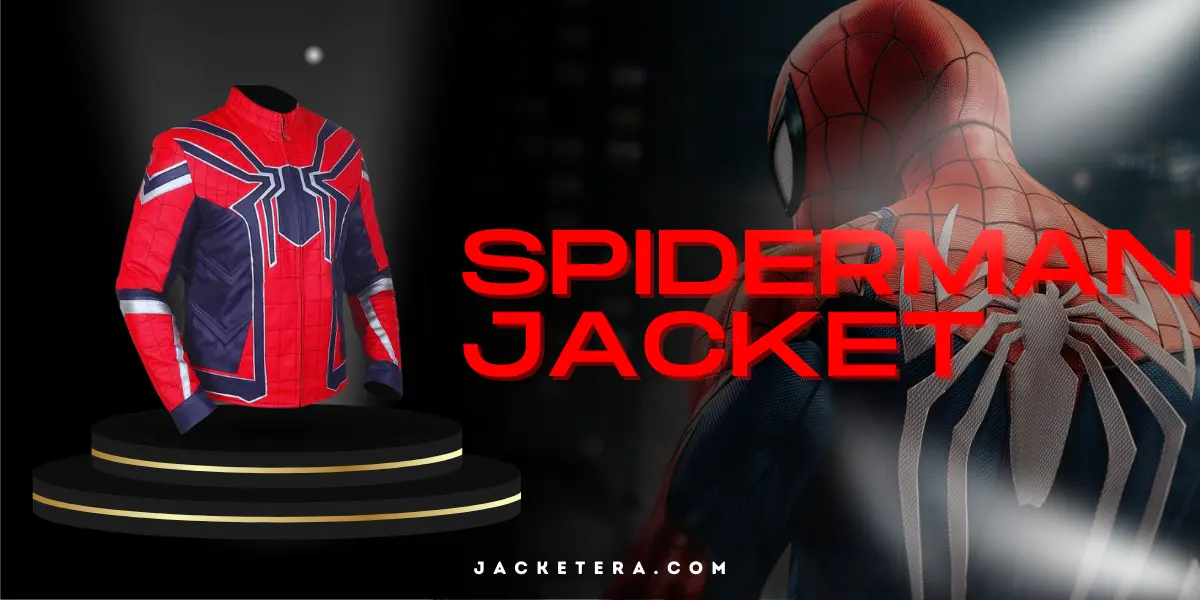 With great power comes great responsibility, and dressing up as Spiderman is sure to make you the hero of the night. Instead of a traditional Spiderman costume, consider a Spiderman leather jacket-inspired look. This stylish Spiderman Jacket features the iconic spider web design and color scheme. Pair it with some black pants and a Spiderman mask to complete the outfit. You'll be swinging into the Halloween spirit with this unique take on everyone's favorite web-slinger.
Joker Coat
The Joker, with his twisted sense of humor and iconic style, is an excellent choice for Halloween. While many opt for the classic purple suit, consider the Joker's leather jacket for a unique twist. Whether you prefer the Heath Ledger version from "The Dark Knight" or Joaquin Phoenix's portrayal in "Joker," a joker coat inspired by this iconic character is both stylish and spooky. Don't forget to add the infamous clown makeup and a wicked grin to complete the look.
The Classic Vampire
Vampires have been a staple of Halloween for generations, and they always exude an aura of elegance and mystery. To create the perfect vampire costume, start with a classic black leather jacket, a white dress shirt, and a pair of dark pants. Accessorize with a black cape and some fangs, and you're ready to turn heads as the timeless vampire.
Conclusion
Halloween is all about getting creative and transforming into your favorite characters. By incorporating leather jacket-inspired costume ideas, you can add a touch of style to your spooky night. Whether you're planning a Money Heist heist, embracing your inner superhero, or taking on the twisted persona of the Joker, these costume ideas will make your Halloween unforgettable. So, grab your favorite leather jacket, complete the look with accessories, and get ready to shine at the Halloween party. Remember, it's not just about the candy; it's about the costumes too!